Effective communication in the workplace is key to organizational success. Here are some ideas for keeping employees connected over time and distance.
As the "new normal" transitions into the "next normal," organizations must develop strategies for effective communication in the workplace that account for partial in-office returns and ensure remotely working employees don't feel left out. There's no one-size-fits-all for communication strategies given the evolving business priorities, so broadly applicable frameworks can lead to collaborative success.
Ask and Observe
Even before the world of work changed overnight, communication was difficult for many organizations. In the "next normal," it has the potential to be even more ineffective. Employees must feel seen and heard to remain productive, so it's vital that employees know that their leaders are paying attention.
It's now critical for HR teams to ask employees what they need to stay connected. Then assess the effectiveness and impact of any changes made. Accomplishing this goal demands a multi-channel approach. At ADP, employees are included in the journey through stories shared in everything from an internal employee portal to town halls and a cadence of leader messages.
In addition, it's critical for teams to create guidelines that connect everyone and include diverse voices and experiences across the enterprise, from front-line teams to mid-level associates and managers.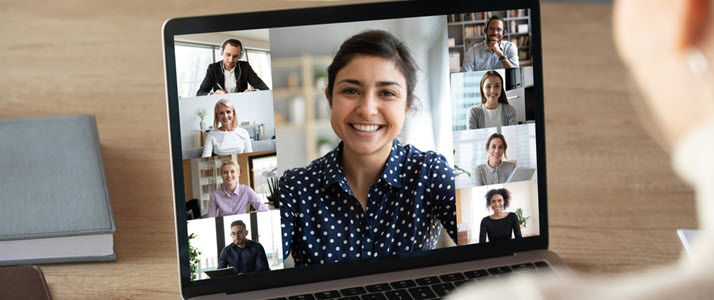 Connect and Calculate
Impactful communication in the workplace starts with recognizing that people are your most valuable organizational asset. It's essential to put the "human" back in HR. Take out the doublespeak typical to many HR initiatives, including referring to humans with very human challenges as just"resources" or talking in business jargon or using other confusing terms. When it comes to effective connection, voice and tone matter — HR should be as human as possible.
HR teams must measure, measure and measure again to evaluate the impact of their messaging. This evaluation can be done through email metrics, video views and engagement surveys to assess sentiment to ensure communication channels live up to their potential.
Unify and Simplify
The hybrid workplace model — a combination of in-office and remote employees working together — brings a stronger need to communicate differently. People want to stay connected, yet they have many priorities at work and at home. But when every message is said to be immediate and important, none are, and necessary information gets drowned out by the noise.
For HR teams, building practical communication strategies starts with a unified voice. By prioritizing what's important right now — perhaps policies around return-to-work or evolving employee benefits — HR leaders can develop a "lean and mean" approach to communication that delivers human-focused information without increasing complexity.
Simplicity is the other side of this coin. It's important to have clear, concise messaging that gives employees the information they need to feel confident in current working conditions and prepare themselves for the future.
Make Room for Improvement
Goal-setting is critical here. HR teams must identify and prioritize outcomes with C-suite members and stakeholders. Three questions can help inform this effort:
1. Is this the right time?
While new connective efforts can benefit workforce productivity and overall satisfaction, HR teams need to be aware of the potential risks that come with over-saturation. If you communicate too much, too quickly, employees may spend more time trying to navigate new expectations than addressing their current goals effectively. By assessing existing communication frameworks before making changes, HR leaders can ensure they're using an approach that works for that moment.
2. Is this the right approach?
Not all actions are created equal. What may seem like an ideal approach to inter-office connectivity could backfire if it lacks critical technology infrastructure or C-suite support. By modeling potential actions before committing resources, it's possible to minimize the chance of missed opportunities.
3. Is this the right goal?
You won't get to your destination without a plan. By defining clear goals before deploying new processes, organizations can significantly reduce overall risk. For example, if your goal is to encourage communication between in-office employees and their remote work colleagues, start by looking at current conditions. What's working? What isn't? Then define clear metrics using team engagement tools like StandOut to ensure any new processes can be transparently implemented and evaluated.
Effective communication in the workplace is more important than ever as organizations look for ways to navigate COVID-19 conditions and prepare their employees for dynamic shifts in workplace operations. To sustain impactful communication, create a framework that will endure and drive strategic results using a multi-channel approach. Start by asking employees what they need, develop a plan using data, streamline your efforts and be open to continual improvement.