Meet the front staff who will greet you upon arrival…Amanda & Nina!
A Taste of Our Team
Our Consultants
Raj Dhasi, M.A., B.A., C.R.C Raj is our lead consultant and your first point of contact at Turning Point Resolutions Inc. Raj is a skilled practitioner who encompasses a blend of empathy, spirit and strategic thinking. A leading expert in conflict management, Raj has been providing valuable intervention services to workplace organizations, school districts, families and communities for over 15 years. Raj specializes in assessing and resolving complex multi-layer conflict situations. She brings a toolbox full of intervention approaches including mediation, leadership and communication coaching, group facilitation, training and restorative justice processes. Raj holds a Master's degree in Organizational Conflict Analysis and Management, a Specialized Degree in Adult Education and continues Post Graduate Studies in Neuroscience. In addition, Raj works as a Faculty Member at the Centre for Conflict Resolution and as a trainer at Fraser Burrard Community Justice Initiatives. With care and sensitivity, Raj will assess your situation and ensure your needs are met.
---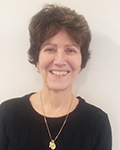 Kelly Henderson, MDABC M.A, CNPS, BSN. With over 40 years of experience, Kelly is a decisive and resourceful conflict management practitioner with expertise in leadership development, strategic planning, and human resources. Kelly brings a high calibre of collaborative skills to facilitate cohesive working environments. Her vast knowledge of healthcare management and education along with her quality service make her one of our experts in all aspects of conflict resolution. Kelly shares her expertise through her work at BCIT, Vancouver Community College, and the Justice Institute of B.C. Kelly inspires while she helps you achieve your goals.
---
Mario Govorchin, B.A., C.R.C, Mario's 25 years of experience as a conflict management practitioner make him one of our most sought after experts. As a dynamic interventionist, exceptional communication and leadership coach, and an engaging trainer, Mario spends his time working across the country in high conflict situations. Mario is well-known and recognized for his comprehensive work in the areas of high anger, crisis and violence management, and harassment prevention in corporate, government and non-profit organizations. Mario specializes in mediation, coaching, and training with the intention of using conflict as a growth opportunity. He supports individuals ranging from CEOs to frontline staff, and groups of all sizes to step into difficult interactions with ease and expertise.
---
Jory C. Faibish, Certified Mediator, MDABC Jory is a talented conflict management coach at Turning Point Resolutions. He assists clients from a range of organizations to learn the skills necessary to engage in productive conversations and manage conflict effectively. Working with front line staff members through to senior management team members, Jory helps clients to refine their communication strategies, skills, and approaches and assists them in navigating challenging interactions. Jory's background is steeped in conflict management and his vast experience as a mediator and arbitrator results in our clients receiving optimal conflict management coaching.
---
Aaron Lyons, M.A., B.A., C.C.E.D. Aaron has actively worked in the fields of mediation, conflict transformation and restorative justice in New Zealand, the United States, and across Canada. Aaron provides training and mediation services to school districts, families, workplace organizations and within legal (court and prison) settings. Aaron has studied with the likes of Dr. Howard Zehr and practiced Family Group Conferencing within the world's first such systematized program in New Zealand. Aaron is a published author with ACResolution magazine. His zest and passion make him a natural for any conflict related work.
---
Lydia Rozental, M.A., R.C.C. Lydia has been working in the field of mental health and emotional wellness for the last 30 years as a Clinical Psychologist. Lydia has worked in Isreal, South Africa and Canada. She uses talk therapy, EMDR (eye movement desentisation and re-processing) and yoga therapy. Lydia supports clients to heal from traumatic events and lingering responses to these events such as anxiety, depression and chronic pain. Lydia's expertise extends to assisting clients to deal with family issues and transitional milestones such as losses through divorce, death, sickness, "empty nest", retirement and immigration. Lydia's genuine, compassionate and guided approach provides our clients with a positive and productive experience.
With many more experts specifically chosen to meet your needs, including over twenty professional Coaches, Therapists, Trainers, Mediators, and Simulation Specialists.
Our Support Team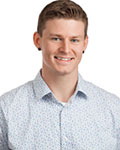 Josh Pry, M.A., B.A. Josh has years of customer service and office administration that make him an ideal Client Services Coordinator. Working closely with clients and all members of our team, Josh coordinates the delivery of services to ensure clients receive optimal care and attention. In his role he attends to many behind the scenes details in addition to direct client service. His attention to detail, critical analysis of complex and subjective systems, and understanding of sensitivity and discretion make Josh invaluable to our clients.
---
From the moment you enter our office, our administrative team works diligently to ensure you have a positive and comfortable experience. They greet you with a smile, get you into your meeting quickly and efficiently (because they know your time is valuable), and work to ensure you are well attended to.