Our facilitation services are available virtually and in person.
There are times when teams, departments, or organizations require a process to help them build consensus on critical issues. Our consultants strategically facilitate these conversations by managing the dynamics in the room and bringing clarity to the issues, needs, and desired outcomes. Facilitators provide a fair and balanced process that allows genuine dialogue to emerge.
The facilitation process is custom designed for each situation with relationships and cohesive forward movement in mind.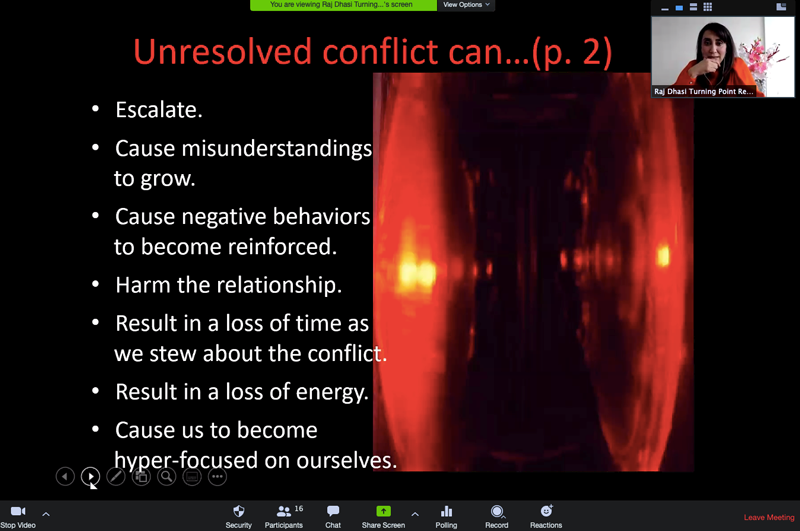 Raj Dhasi assists a team online, to work through their differences during Covid 19